HOUSE PORTRAITS
My bespoke hand-drawn illustrations of houses and families make wonderful, unique gifts for your loved ones.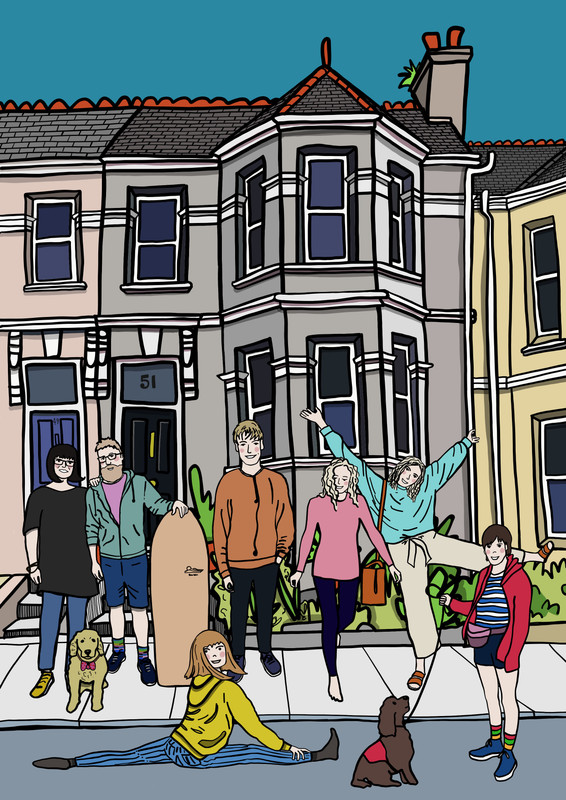 Working from your photographs (that you send me), I draw on my iPad with an Apple Pencil (in exactly the same way that I would with paper and pen), to recreate your loved ones and their home, business, wedding venue or even their childhood family home.
When it's complete I turn it into a high quality 12" x 16" print, ready for you to frame.
I will post the print to you - at no extra cost - or if you are local to Plymouth you are welcome to collect it from my home Studio.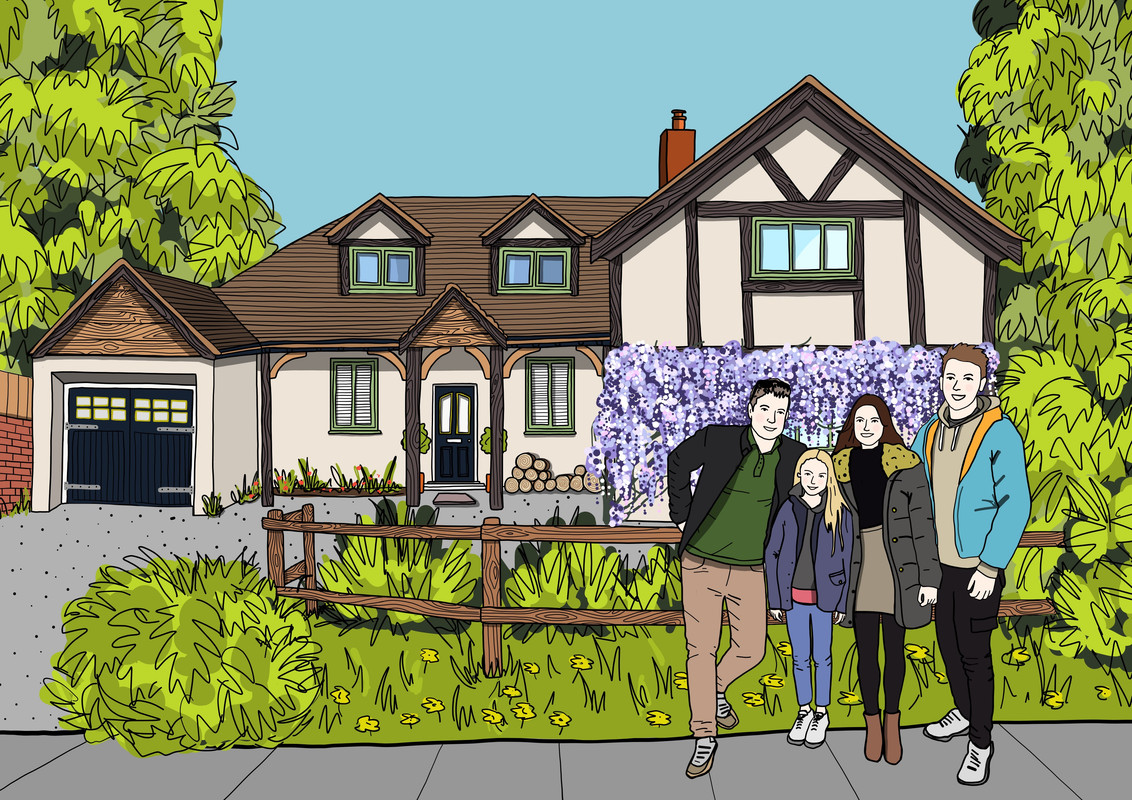 HOW TO ORDER
1. Please provide the full address and one or two good quality photos of the whole property - ideally straight on, including the front door - to sarahsmalldon73@gmail.com
2. If you would like to include people and/or pets in your illustration, I will need a group photo of the family wearing the clothes they'd like to be drawn in. Individual photos of each person standing will also work if you cannot provide a group shot.
3. Please email me for a chat and send the photos to sarahsmalldon73@gmail.com
4. Following our conversation, and when you are happy to proceed, please place your order by clicking here.
I get very busy from September - December, so placing your order at your earliest convenience confirms your booking. I will let you know when the illustration will be ready, usually 2-3 weeks depending on the volume of bookings.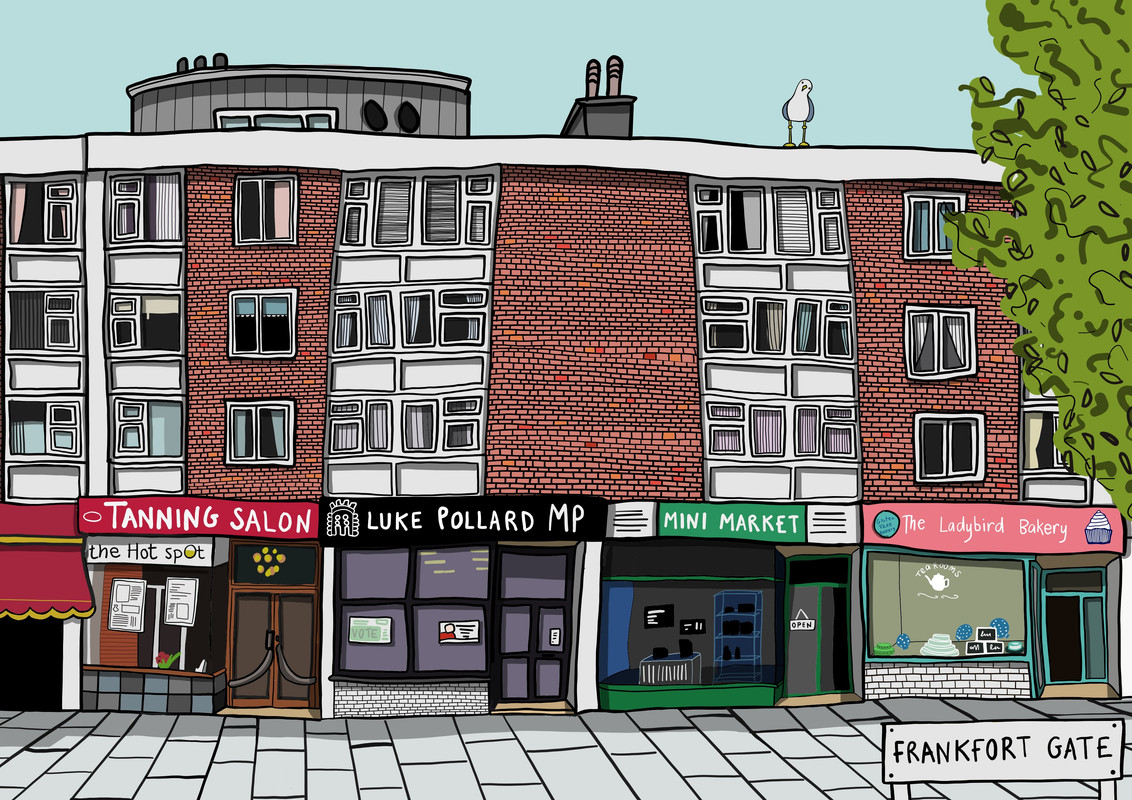 IMPORTANT INFORMATION
I do not send framed artwork in the post, due to breakages.
I provide A 12" x 16" print for your ease of framing. You can pick up frames in this size from many high street retailers, as well as online.
If you would like a slightly different sized print, please let me know, as I am happy to oblige wherever possible.
Postage is free of charge in the UK. Please enquire for overseas orders. You are also welcome to collect from my studio in Plymouth if you wish.
Feel free to browse my website and familiarise yourself with my illustrating style, your illustration will be hand-drawn in a similar style.
I will maintain regular contact with you while I am creating your bespoke illustration, making sure that you're happy with the way it's progressing.
If you wish, I can use my artistic license and add trees in bloom, or additional flowers etc. just simply ask...